Orchestra London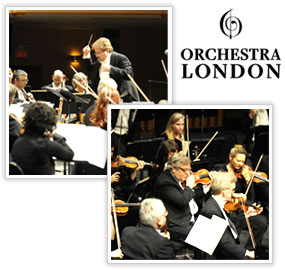 Orchestra London has been making music in the London community since 1937. Officially incorporated in 1957, Orchestra London performs over 40 concerts each season. The ensemble performs a broad range of music for a variety of musical tastes, including classical Masterworks, chamber music, light classics (Big Band/Broadway), classic rock with the Jeans 'n Classics Band, and concerts for young children. 
Education & Outreach programs have introduced the orchestra to more than 30,000 schoolchildren since 2000 and the community-at-large. Orchestra London's current conductor and Music Director, Timothy Vernon, has been with the ensemble since 2000. As a not-for-profit organization, Orchestra London succeeds thanks to the generous support of government, corporations, and community individuals.
Stevens E3 has been a generous supporter of Orchestra London since 2005, originally as signage sponsor of Orchestra London's annual opera production. In 2008, Stevens E3 increased their sponsorship of the orchestra significantly by contributing $50,000 of in-kind signage over five years. 
Thanks to the wonderful folks at Stevens E3, we are able to display top-of-the line signage at all of our concerts and community events. These quality signs help create brand awareness for the orchestra and allow us to recognize our generous sponsors. Orchestra London is extremely fortunate to have the support of such a terrific company.
- Joe Swan, Executive Director
London Youth For Christ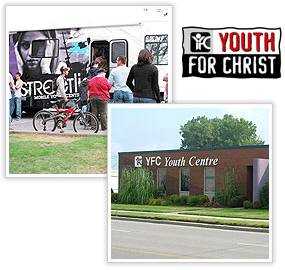 London Youth For Christ sees the hope and potential in every young person and as a result, they are reaching teenagers... one smile at a time. 
When teenagers have a smile, it shows that they are making choices that work – choices with positive outcomes. Consequently, London YFC staff dream of putting a smile on the face of every one of the 55,000 teenagers in our community by offering them hope and purpose through a relationship with their creator. 
Through regular programs, one-on-one friendships and a variety of other practical services, YFC is committed to helping young people realize their full potential. YFC places a strong emphasis on the spiritual area of a teenager's life because a smile here holds the key to all others. Our of their youth centre located at 254 Adelaide St. S., YFC staff provide weekly activities for junior and senior high students through a program best known as Campus Life. YFC "Streetlight" staff focus their efforts specifically on young people living on our streets, primarily in the core of the city. YFC also has an active Teen Moms program as well as seasonal events and programs like camp, mission trips, Operation SCROOGE (YFC's annual canned food drive involving students from many of our local high schools) and more. Learn more about YFC's many and varied programs.
One of the reasons for YFC's success is the strong support of so many within our community. Stevens E3 is one such company. For more than 25 years, Stevens E3 has indirectly helped put smiles on the faces of young people by using their skills to help provide YFC with everything from signs to displays to their most recent contribution - the incredible graphics on our new RV / Mobile Youth Centre. 
We honour God when we seek to do all things with excellence. Without a doubt, our friends at Stevens E3 have demonstrated that same conviction and in that, their commitment to helping us be the best we can be in our on-going work of reaching youth for Christ.
- Bob Black, Executive Director