Strategically equipped for a global economy
In today's world, companies think, plan and act globally. We can no longer think about how best to approach our market from a local perspective. We must think internationally, and choose partners that offer seamless integration of not only a domestic program, but to work effectively within a partner network, offering you the most cost effective solution to your global event calendar.
Whether you are an exhibitor seeking expertise exhibiting abroad, or a partner seeking an exhibit builder to fulfill a project in Canada, stevensE3 is here to help.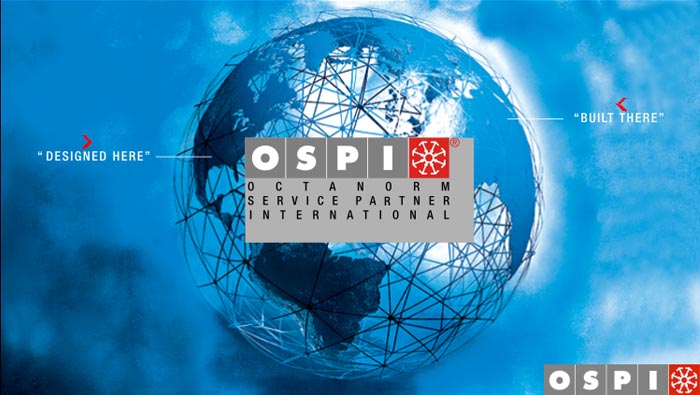 Stevens E3 is a member of the Octanorm Service Partners International (OSPI). This group of 150 stringently managed exhibit houses is located in over 55 countries has been evaluated by a committee of elected company officials from across the world. Each of these companies guarantees the same standard of quality, regardless of location. Whether it's a custom fabricated environment or modular exhibit, we provide the same solution in Montreal, that you want to create in Madrid and Melbourne. These companies are more than just our partners… they share the common objective of helping you build a better brand experience. 
stevens E3 is also a member of EDPA, a US based exhibit organization and IFES, which is another global network of exhibit firms that partner together Internationally, as well as learning and sharing knowledge with each other.
If you are an Octanorm Service Partner, an IFES or an EDPA member, and are interested in working with stevens E3 in Canada, consider submitting our PDF Fillable International Project Brief to receive a proposal to your design requirements for Canada. You may also be interested in viewing testimonials with some of our exhibit partners.